Everyone loves chocolate- probably some a little too much, and it's no doubt that there's a little bit that we don't know about it (e.g. the secret ingredients, the process of extracting cocoa from cocoa beans, maybe not even all the kinds of chocolate out there) including the fact that the average American eats over 11 pounds of chocolate a year, and one holiday (Halloween) accounts for about 10% the chocolate industry's total sales for the year.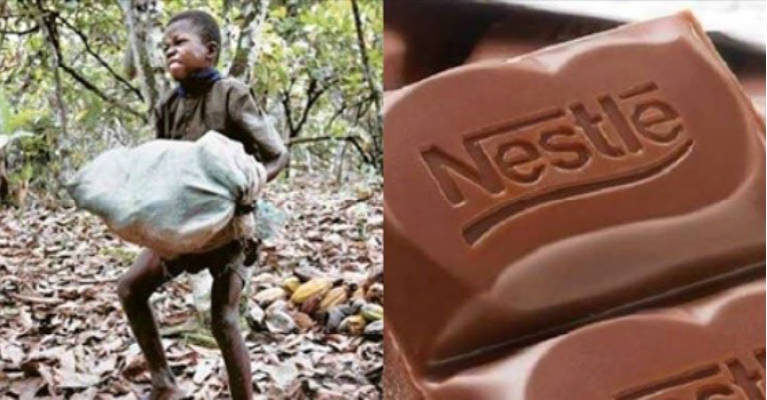 Something else that most chocolate consumers probably don't know is that lawsuits have been filed against some of our "favorite" chocolate companies for funding child slave labor in West Africa (where the majority of chocolate is from).
In fact, the amount of child labor has increased dramatically as the need increases (by nearly 51 percent) in the last 5 years- despite legislation passed in 2001 intended to prevent this activity.
You might be surprised to learn that the average age of laborers in these countries are between 11-16 (sometimes younger).
These children are violently beaten with whips, belts and fists again and again until they finish their "chores" that consist of working for 80 (sometimes even 100) hours a week.
"They enjoyed something I have suffered grievously to make, and I have worked hard and found no benefits. They are eating my flesh," one boy says.
Avoiding these types of tainted chocolate is tough, but you'll feel better about what you're eating. The top 10 companies to avoid include:
Hershey's
Mars
ADM Cocoa
Fowler's Chocolate
Godiva
Cadbury
Guittard Chocolate Company
Kraft
See's Candy
Chocolates by Bernard Callebaut (Who reported to various reporters that they only used verified chocolate from the Rain forest alliance)
Nestle
If you want to do something to save these children, there are a few things that people can do. First and foremost, it's up to you to stop putting money into these hateful company's pockets. Stop eating their products and giving them away.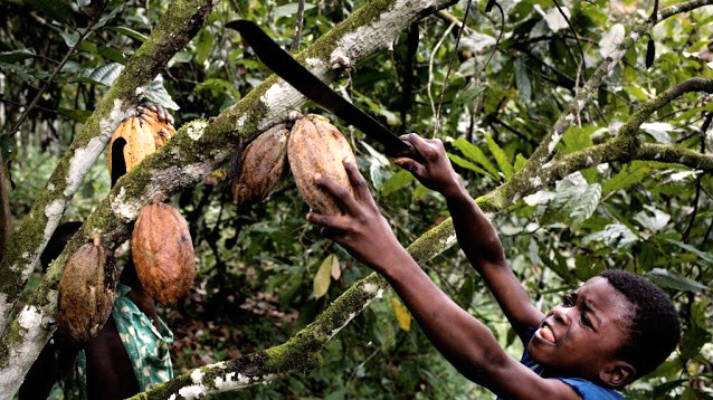 These children are precious, and should be protected- so only purchase products that have consciously made an effort to avoid profiting off the back of poor, defenseless children who have no voice, no rights, and no benefit to their backbreaking labor.
Only buy chocolates that aren't supported by popular chocolate brands that exploit child slaves. These companies include:
Dagoba Organic Chocolate
Koppers Chocolate
A. Burdick Chocolate
Clif Bar
Denman Island Chocolate
Green and Black's
Gardners Candie
The Endangered Species Chocolate Company
Newman's Own Organics
Omanhene Cocoa Bean Company
Montezuma's Chocolates
Rapunzel Pure Organics
Kailua Candy Company
Cloud Nine
These companies might cost a little more, but it's hard to put a price on doing the right thing.